Congratulations to Vada Wilmore on 500 Kills!
Coach Wallace decking out for Ice out the Indians game day theme.
Congratulations to Brian Chapman for being named the WQSB Player of the Week
Congratulations to Brian Chapman for being named the WQSB Player of the Week
Aiden Pierce Sets School Record
Aidan Pierce set a new school record during the Scottsboro Invitational with a 17:56.02 5K. 
JV Wins Yellow Jacket Kickoff
Driver Ed Classes Had A Special Guest
Loyd Howell with the Alabama Trucking Association talked with students about sharing the road with trucks. He allowed them to sit in the truck and see what drivers see.
Natalie Valdez Wins Renaissance Art Contest
Natalie Valdez and Adnita Ortiz entered the Renaissance (think STAR tests) "Celebrating Hispanic Culture" art contest over the summer. Their artwork was entered into a nationwide contest against students 9th - 12th grades. Both of these girls created beautiful artwork for this contest along with a blurb about their inspiration for their artwork, but there could only be one winner. Natalie was the winner! As the winner she will receive $500, recognition on the Renaissance website, and recognition at the upcoming board meeting.
Barbies, Ken and Creepy Guy
Homecoming is September 29 vs Brewer. Announcing of court and crowning of the Queen will be at 6:30 and the game will beging at 7:00.
Senior and Senior Parent Meeting
Seniors and Senior Parents, we will be having a meeting Wednesday, October 11th in the Lunchroom at 5 p.m. regarding scholarships, FAFSA, and college admissions. Please plan to attend. 
Etowah County Schools Text Messages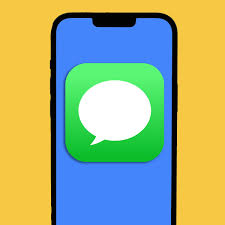 Don't miss a text message from Etowah County Schools. Text "Y" to 67587 from each wireless device you wish to receive texts on.
Sardis High is a Title 1 School
All teachers are 100% certified
Student Device Policy:
Students shall not possess any digital device within the testing room when participating in ACAP testing. The possession of a digital device by students participating in ACAP testing is strictly prohibited during the administration of a test. The ONLY exception to this policy is for students who have been pre-approved by the Building Test Coordinator or the Principal to have a digital device that is necessary for the health and/or well­ being of the student.
If students are in possession of a digital device that is within their reach during the administration of an ACAP test, the device will be confiscated and, if the appropriate administrator determines that there is reasonable suspicion that the device was used to capture, record, or share test information or to facilitate cheating on the test, it may be subject to search pursuant to LEA policy for any information directly related to the ACAP test being administered. Additionally, the student will be dismissed from testing immediately and the test may be invalidated in accordance with ACAP policy.Violation(s) may result in disciplinary action by the LEA in accordance with the LEA's disciplinary policy.
Aww, snap!
You do not have permission to view the contents of this block.
Sorry, but there was nothing found. Please try different filters.