FBLA at Nationals in Chicago
FBLA at Nationals in Chicago
2022-2023 Football Players
FBLA at The Bean in Chicago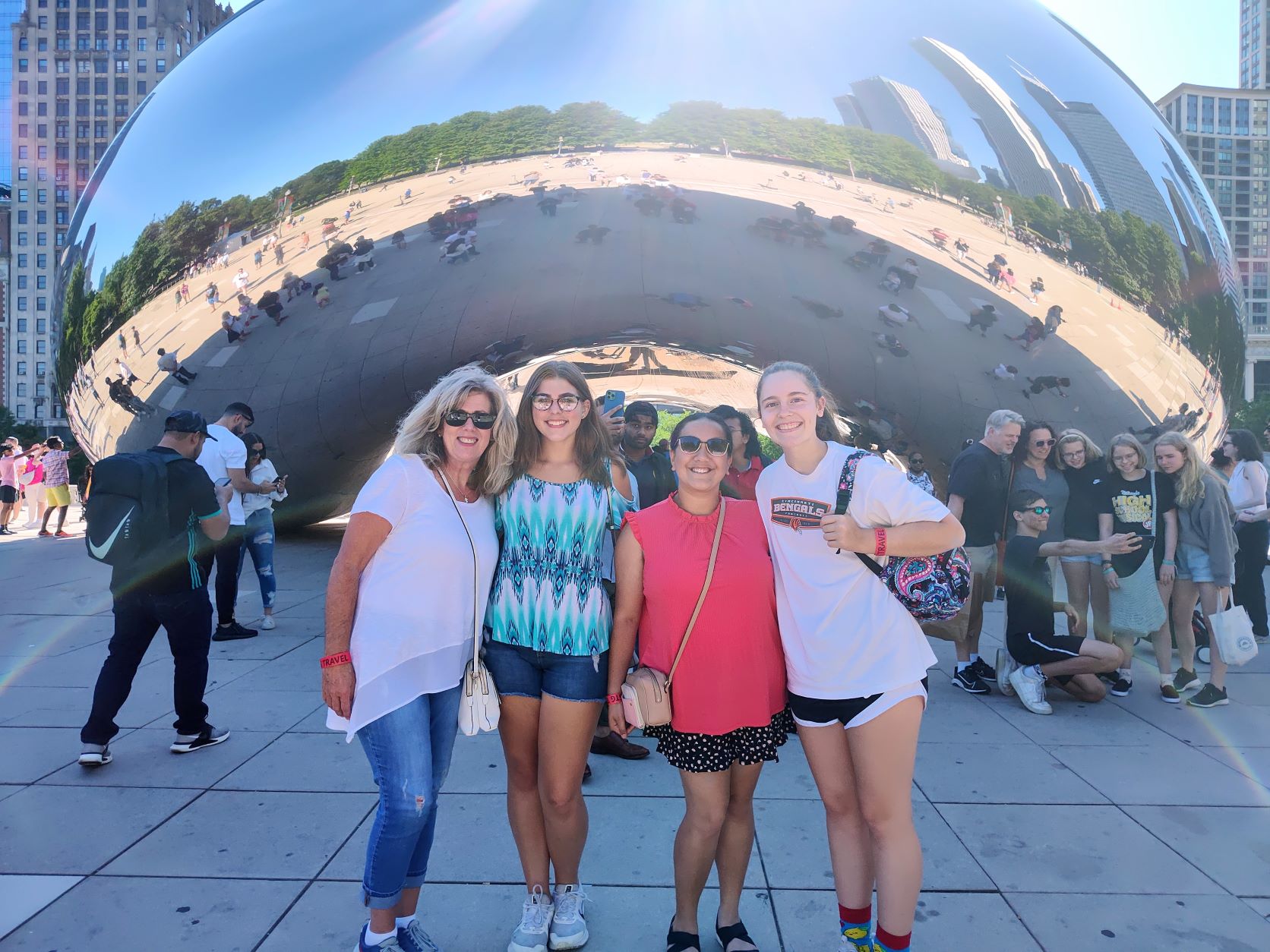 FBLA at The Bean in Chicago
PJ and Hat Day for Sophia!!
PJ and Hat Day for Sophia!!
JV Volleyball Wins Silver Bracket
Sardis High School is a Title I School
STUDENT REGISTRATION TITLE 1 PARENT SURVEY
****Pre-ACT testing for 10th graders will be Tuesday, October 4th. This will be an E-Learning Day for 9th, 11th, and 12th graders.
The next ACT Study Session will be October 8 (8:00 a.m. - Noon) for 7 - 12 grade students will be at Sardis High School. Use the following link to register.
****
Digital Device Policy for Standardized Testing
Digital Device Policy for Standardized Testing
Students and Parents,
Please read the following information about digital devices during standardized testing.
Digital devices are NOT allowed in the testing room at any time during Standardized Testing. Digital devices are defined as anything that can capture, store, relay, or receive electronic information. This includes, but is not limited to, the following: laptops, smart phones, smart watches, fitness trackers, MP3 players, and tablets. We will have a place for students to place their cell phone OUTSIDE of the testing room the day of testing. Please DO NOT wear your apple watches, FitBits, etc. to school on the day of testing if you are taking the test. This will be strictly enforced.
Thank you for understanding,
Testing Dates:
9th Grade- No Tests
10th Grade- PreACT, Tuesday October 4th
11th Grade- ACT, March 14th
12th Grade- WorkKeys, October 26th
2022-2023 ACT Saturday Study Sessions
Student Device Policy:
Students shall not possess any digital device within the testing room when participating in ACAP testing. The possession of a digital device by students participating in ACAP testing is strictly prohibited during the administration of a test. The ONLY exception to this policy is for students who have been pre-approved by the Building Test Coordinator or the Principal to have a digital device that is necessary for the health and/or well­ being of the student.
If students are in possession of a digital device that is within their reach during the administration of an ACAP test, the device will be confiscated and, if the appropriate administrator determines that there is reasonable suspicion that the device was used to capture, record, or share test information or to facilitate cheating on the test, it may be subject to search pursuant to LEA policy for any information directly related to the ACAP test being administered. Additionally, the student will be dismissed from testing immediately and the test may be invalidated in accordance with ACAP policy.Violation(s) may result in disciplinary action by the LEA in accordance with the LEA's disciplinary policy.
Sorry, but there was nothing found. Please try different filters.